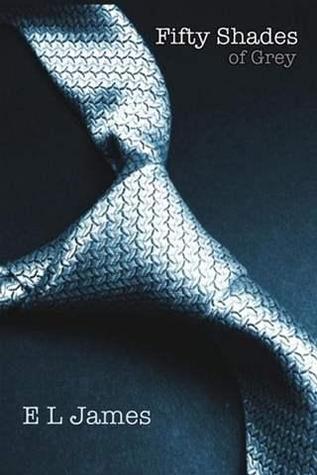 I'd watch the movie out of curiosity, okay I watch a lot of movies though not that I exaggerate it, an average of two or three new films per day via online...Yay,for the internet!
I don't think there's a negative impact from watching this, though I've got an EBOOK copy of Fifty Shades of Grey(Fifty Shades #1) thru GOODREADS, but I still have to watch it in a movie on how Dakota Johnson(Anastasia Steele) and Jamie Dorman(Christian Grey) bring out the flesh on E.L James hollow characters.
Perhaps I was curious at what point it would get worse, or maybe I was holding for something about the film. I must admit the movie version of E.L James "FIFTY SHADES OF GREY", did a great positive and negative feedback from movie reviewers and fans during Valentine's Day and dominate box office as well(as of today, it has a record breaking of $81.7 MILLION).
Hearing mix reactions from others, oh yes, that's part of the movie to make the viewers react from what they saw. This is how Directors/Producers wants to see, to get feedback's and opinions from movie goers. For them, this means INCOME!
SAFE WORD from the producers gaining a $ boost from the movie, and an applause for the author.
But why does our government permit this movie to be shown here in our country, knowing that Philippines belong to a CONSERVATIVE one. MONEY AGAIN??? Money really talks! Okay. Fine. Got it.
Yes, I saw it. And it's a kind of a movie I watch on cable. Just at home wearing my pajamas, eating chips, so tense thinking that, what I'm watching will change what I've pictured out from the book. It's surprisingly funny, it seems that I am just watching a LIFESTYLE CHANNEL or HBO(just recently I watch their SEX and the City Marathon---and shockingly, I saw a full front nudity from the series).
I am not disappointed with the acting of the two characters because they justify what is written in the book. What bothers me now, is how viewers will think after watching Fifty Shades of Grey, does it implies to THEM(YOU) or what they will say about the movie itself.
Personally, I am preoccupied throughout the movie. Comparing to what I've read---applying it to what I have seen from the video. This is so hard when you've read the book first, many practical questions raised from watching it, sometimes beautiful film but deeply unsatisfying movie.
Everyone is saying it's a P*RN movie, lots of nudity, and more erotic. For me, I feel like watching INCEPTION, a story full of mysteries.
Fifty Shades is not great date movie, I will tell you now, because it's neither romantic nor sexy movie.
It's not a NOTEBOOK movie that's full of romantic drama, but it can be compared to a TWILIGHT movie minus the wolves and the vampires---that you need to understand the Fifty Shades of Grey Book #1, is the first of a trilogy.
To sum it up, you will get out from the movie theater with ANGRY face, because the ending is inconclusive.
Though other's told me that is not good to watch it, for me, be matured enough to see the movie first. I, too, a bit skeptical to watch the movie, but to say it is against morality and because it is not practical as Christian to watch it---you should see for yourself before judging.
The shots of nudity are artful, you will see lots of back, butt, boobs and some flashes of frontal nudity which you can see in the movies in some of the cable channels. You can see that anywhere, thru magazines and social media. That is not new at all.
What you heard about the movie is a mere say. All you need is to focus harder to understand the two characters. Do not focus on what they are doing, it's not all the whips and chains of erotic. For me, it's a campy story, an extreme but amusing and sometimes perversely with sophisticated appeal.
Watching Fifty Shades of Grey is not about sexiness, intense love or pervert driven. It is not all about immorality, addiction, escape...it is something close to how Ana will rediscover her self-esteem, how Christian turn from a likable character being bombarded from the past experience, how he was abused by an older woman, as a child and as a teenager. And how we(the viewers) witness an apology for domestic violence.
This is a fight against DOMESTIC VIOLENCE. How we will react if we are in that situation. How can we stand up for our self, a sense of healing from the past.
The TRUTH is, the first book of the Fifty Shades of Grey depicts the effect of Domestic Violence to a child. How Christian become that kind of a guy because of his past, but at end it has a story to tell. Deep down the story is interesting but there is a point in that film that you can feel boredom and somehow lose.
And for the viewers, I am sure, most of us here are matured enough to understand between right or wrong, moral and immoral. And if you like to watch it out of curiosity just like me, watch it with an open mind and a sense of humor.
*The movie/book is intended for mature audiences.